KLINGE Dietrich
KLINGE Dietrich
Dietrich KLINGE, born in 1954, German Artist.

Sculpture in bronze with a beautiful green patina to suggest, rather than imitate, natural distressed wood.

Signed, Titled 165 for KOPF 165 (Kopf in German, means Head in English), Dated 2002 and Numbered 0/9, from an edition of 9.

"When I see the bronze, I no longer see the wood."
Dietrich Klinge

Exhibition: "DIETRICH KLINGE - SKULPTUREN" Die Galerie, Frankfurt, Germany, July 18,2008 - September 30, 2008.

(Download the exhibition catalog below - Illustrated Artwork #12).
Price : Sold
Materials / Techniques: Bronze casting
Condition: Excellent original condition.
Measurements: H.14" x W.13"3/8 x D.9"7/8 (355 x 340 x 250 mm)


download pdf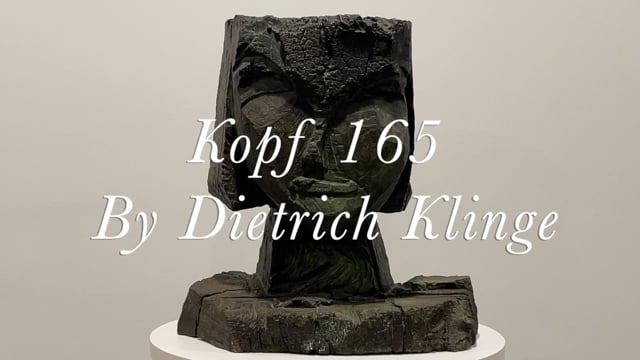 For more information don't hesitate to contact us